It is with a heavy heart that Warrior Songs must  announce that our scheduled 2022 Creative Arts Retreat for Women Veterans who survived MST has been postponed until 2023.
Three of our retreat staff had family/life emergencies preventing them from staffing this year.  In addition, the Omicron variant and increasing covid cases and deaths nation-wide has added additional safety concerns.   
For these reasons, the Warrior Songs has rescheduled the retreat to March 22-26, 2023 at the Franciscan Renewal Center in Scottsdale Arizona.  
Funds raised for 2022 will be applied to 2023.
We will open registration September 2022.
Those veterans already screened for the canceled 2022 retreat will have seats automatically reserved for them at the 2023 retreat.  
Thank you
Jason Moon
Warrior Songs CEO and Founder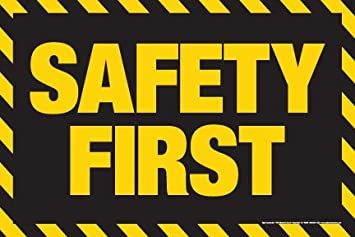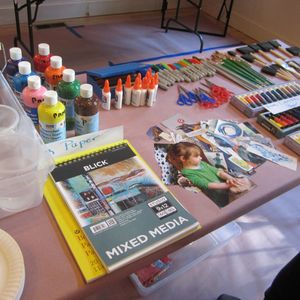 Another Way to Share your Story

Our Retreats
Warrior Songs Retreats provide a safe and supportive healing space where veterans are able to deepen their connection with themselves, each other and those who love and support them. Retreats offer a wonderful opportunity to reclaim life with joy and hope.
During the 4-day retreats the stages of departure, service, and transitioning home are explored in depth. Storytelling and various types of art are used to understand, express and integrate the war experience. Art becomes testimony to the pain of war as well as to joy of the healing process. Each veteran creates a plan for moving forward toward continued healing using new tools and skills offered during the retreat.
On the last evening of the retreat veterans have the opportunity to share their stories in art form to a gathered community. This allows participants to speak their truth and for civilians to provide a sincere and moving welcome home.
Guided by experienced facilitators (some of whom are veterans), the retreats host up to 16 veterans. They offer a good balance of time for introspection, expression, reflection and creativity. Warrior Songs retreats are free of charge and all inclusive for veterans.
Retreats are funded by donations from generous individuals, organizations and communities that truly care about the healing of our nation's veterans. Please consider becoming an important partner in this work by making a donation today. Thank you.
Our Guiding Principles
To establish a safe community of trust. (Guidelines here)

To accept each individual experience and perspective

To provide adequate down time during the retreat to rest and integrate

To provide top quality care and facilitation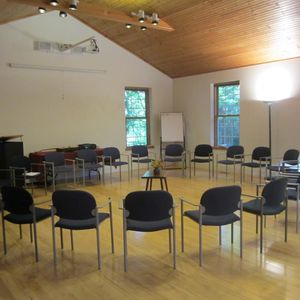 If you seek to reconnect with the Source of who you are, eliminate blocks to authenticity; and invite transformation, this will be the workshop for you. No art experience necessary.
Recent Retreat Reports
Upcoming Retreats

Vietnam Veteran PTSD - Racine, WI - October 12th - 16th, 2022
Open to all Vietnam Era Veterans with PTSD
Registration opening March 2022
Women MST - Scottsdale, AZ March 22nd - 26th, 2023
Open to all Women Veterans MST Survivors
Registration opening September 2022