Meet the 2023 Retreat Leadership Team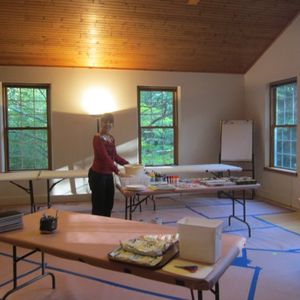 Lin Daley - Civilian - Creative Arts Director
I am the daughter of a WWII veteran and the mother of army veteran. Over the years, the veterans have taught me by sharing their stories, their pain, and their healing. I bring the lessons that they have taught me to every retreat I facilitate. My experience with veterans includes: National Veterans Wellness and Healing Center – Angel Fire, NM, facilitator currently; CORE: March 2017. Community Reconciliation Vietnam: travelled as a staff member working in clinics established by Vietnam veterans; Warrior's Song (2010 – currently): Board Member; program development for retreats; Facilitate retreats with Leader Team; Vet's Journey Home (2008 – 2018): Facilitating trauma release processes for veterans during retreats; Board Member; Instructor Committee and program, development; Soldiers Heart (Regional Coordinator 2008 - 2010): Retreat staff with Dr. Tick; Developed Kent State: Vietnam and Art: lessons on understanding peace for children, 1-3 grades; attending Dr. Tick's classes on War and the Soul.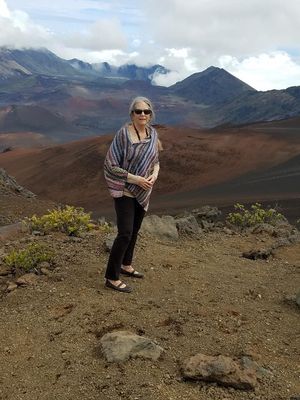 Penny Johns - Civilian - Mind, Body, Spirit
Bio coming soon
Jason Moon - Combat Veteran - Songwriting - Art Show Director
Jason Moon is a Phoenix, Arizona based folk/rock musician and songwriter, an Army veteran, and an advocate for veterans issues.  After returning from Iraq in 2004, Jason began his struggle with Post-Traumatic Stress Disorder (PTSD), almost losing his life to the disease in 2008.  His album, Trying to Find My Way Home, portrays his struggle to reclaim himself after returning from war.  He travels the country to inform both civilians and veterans of PTSD and to raise money for veterans' charities. After receiving such an enormous response in the veterans community and beyond to his music, Jason created the non-profit, Warrior Songs. Jason has a Bachelor of Science in Religious Studies from The University of Wisconsin Oshkosh and a Masters of Arts in Religious Studies from Cardinal Stritch.  Jason served 10 years in the military as a General Construction Equipment Operator or 62-J.  He served in both The Wisconsin Army National Guard and The Army Reserve.  Jason served in Iraq 03-04 with Charlie Company of the 724th Combat Engineers.